Just in time for Mother's Day
TELL YOUR STORY IN GOLD
In celebration of our newest and most customizable Mother's Day collection, we asked fellow mamas to share their Story in Gold and what Motherhood means to them. As we say, motherhood comes in many forms: these mothers are living proof (and so are you).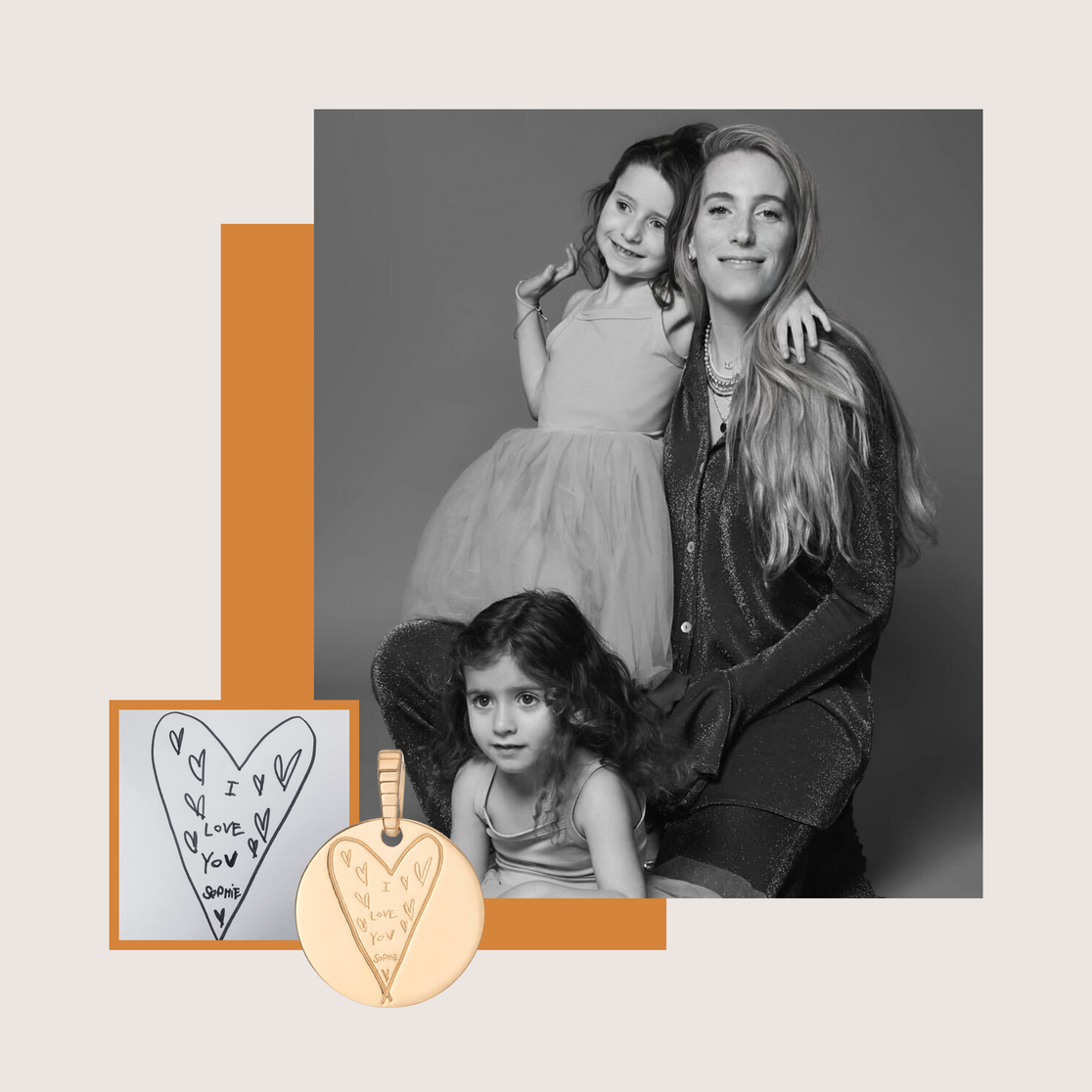 Meet Sophie Kahn
SOPHIE'S STORY
MOTHER TO MAY & MILA, CO-FOUNDER AND CEO OF AURATE
My oldest May loves to draw and create art (apple tree kinda thing), and she was the inspiration for this collection. I felt it could be so special to be able to wear what your kids make (as opposed to having it hang somewhere, or sometimes, let's be real, have it end up in the trash - NY apartments are small after all). Especially as a (hard) working mom, it's a memory of her no matter where I am in the world. Taking it broader, everybody has something or someone they would love to wear close to their heart, and that's how this collection was born.
Write your story in gold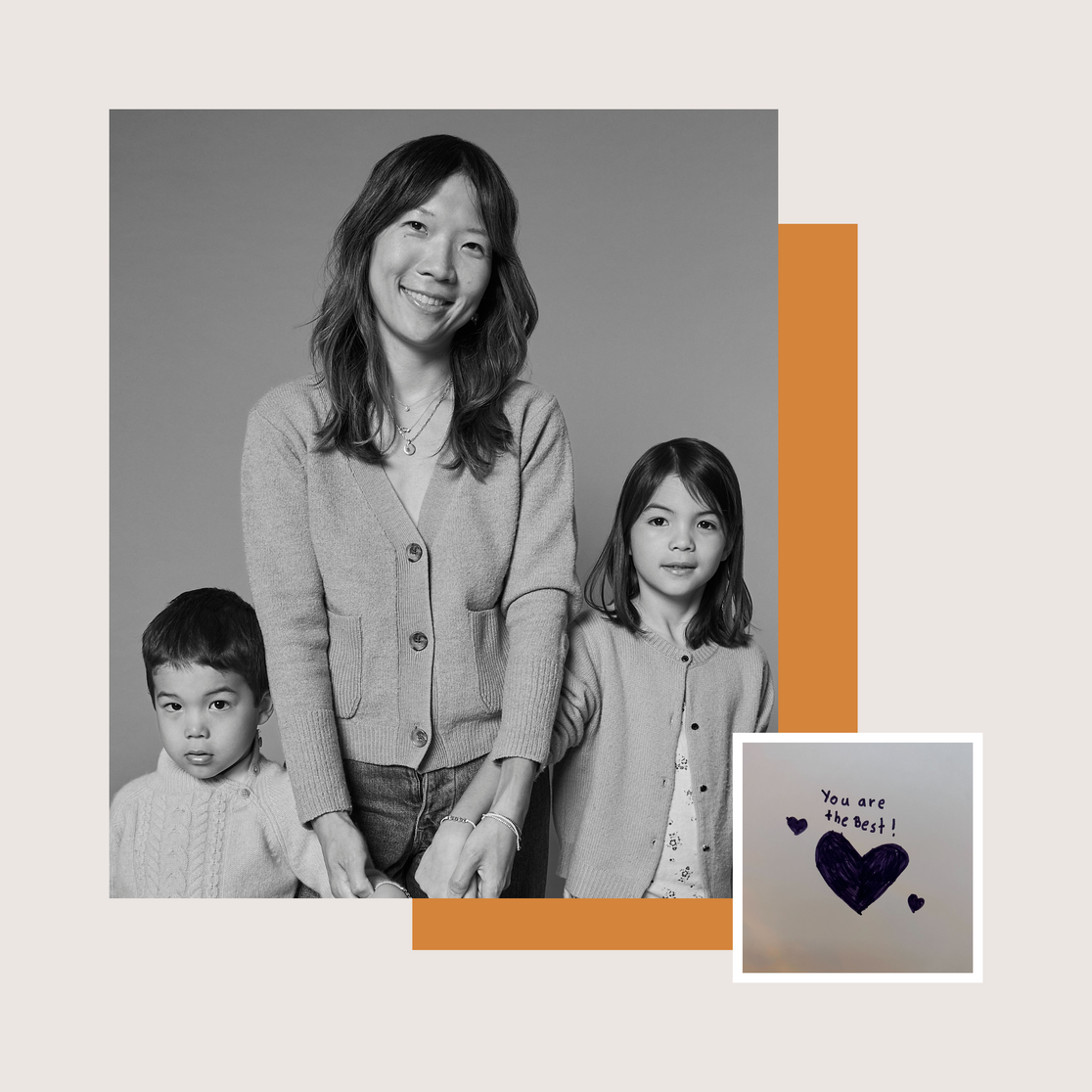 Meet Jane Hong
JANE'S STORY
MOTHER TO CAMILA & ALBIE, CEO OF ONDA BEAUTY
My daughter Camila is always drawing hearts of all shapes, sizes, and colors. It felt appropriate to capture her love of love. It's what everyone loves the most about her, especially me.

Motherhood to me, means letting go. From the moment I found out I was pregnant with my first, I thought I was in control; I quickly learned otherwise. My children were teaching me in utero, and it hasn't stopped. It's the greatest surprise of becoming a mother and the greatest gift, and for this alone, I am humbled everyday.
Write your story in gold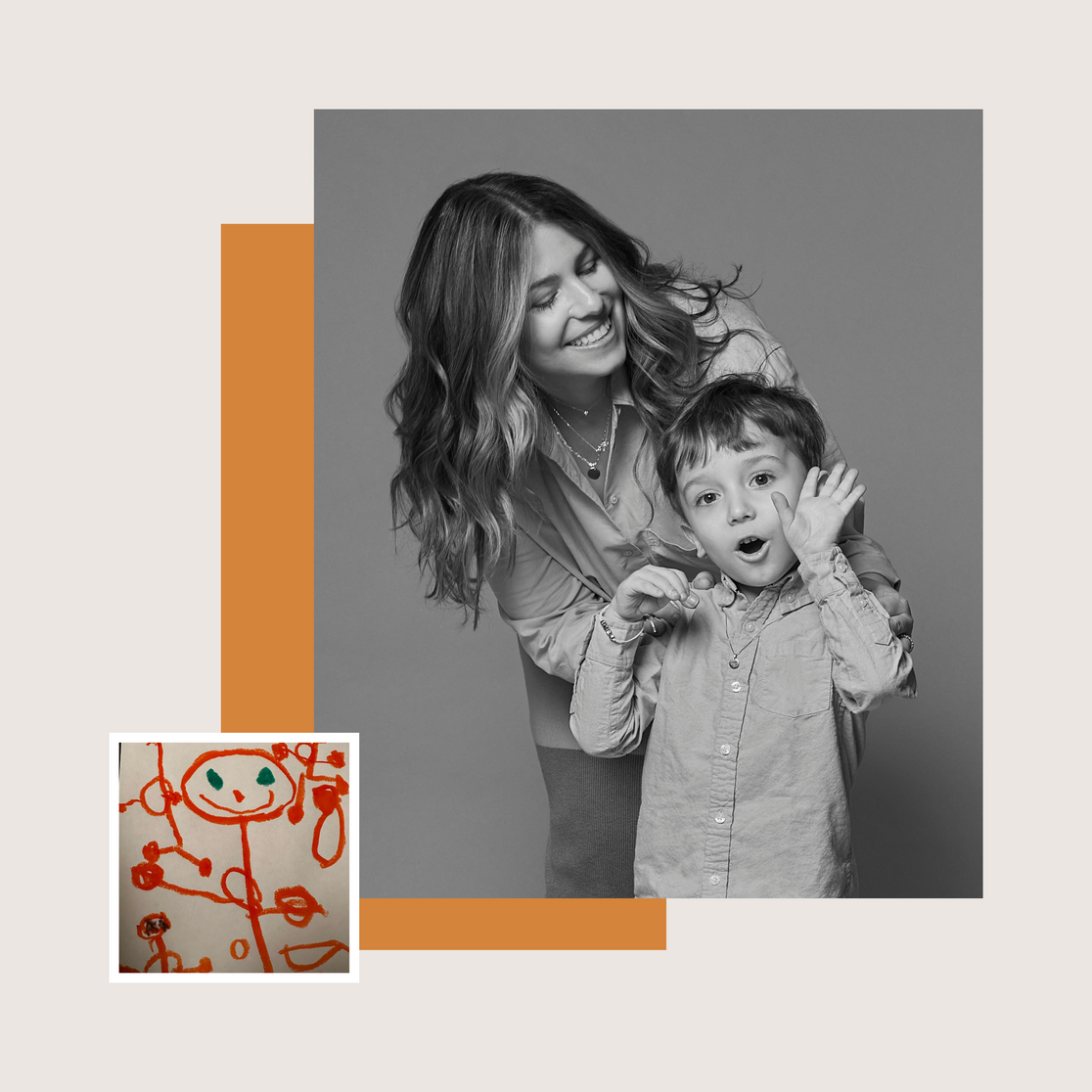 Meet Jess Davidoff
JESS'S STORY
MOTHER TO ASHER & JACKSON, FOUNDER & CEO OF EASTONRAE
Family is the most important thing to me so it means SO much that my son Asher's favorite thing to draw is our family. Being able to wear one of his drawings of our family is beyond special.

I always tell people that I feel like I was born again on my older son's birthday because I feel like everything changed when I became a mom. Motherhood to me means no bad days because as long as I get to see my sons' smiles, kiss them, feel their hugs, answer a million of their questions, and hold their hands in mine - nothing else that happened in the day really matters - it's all good.
Write your story in gold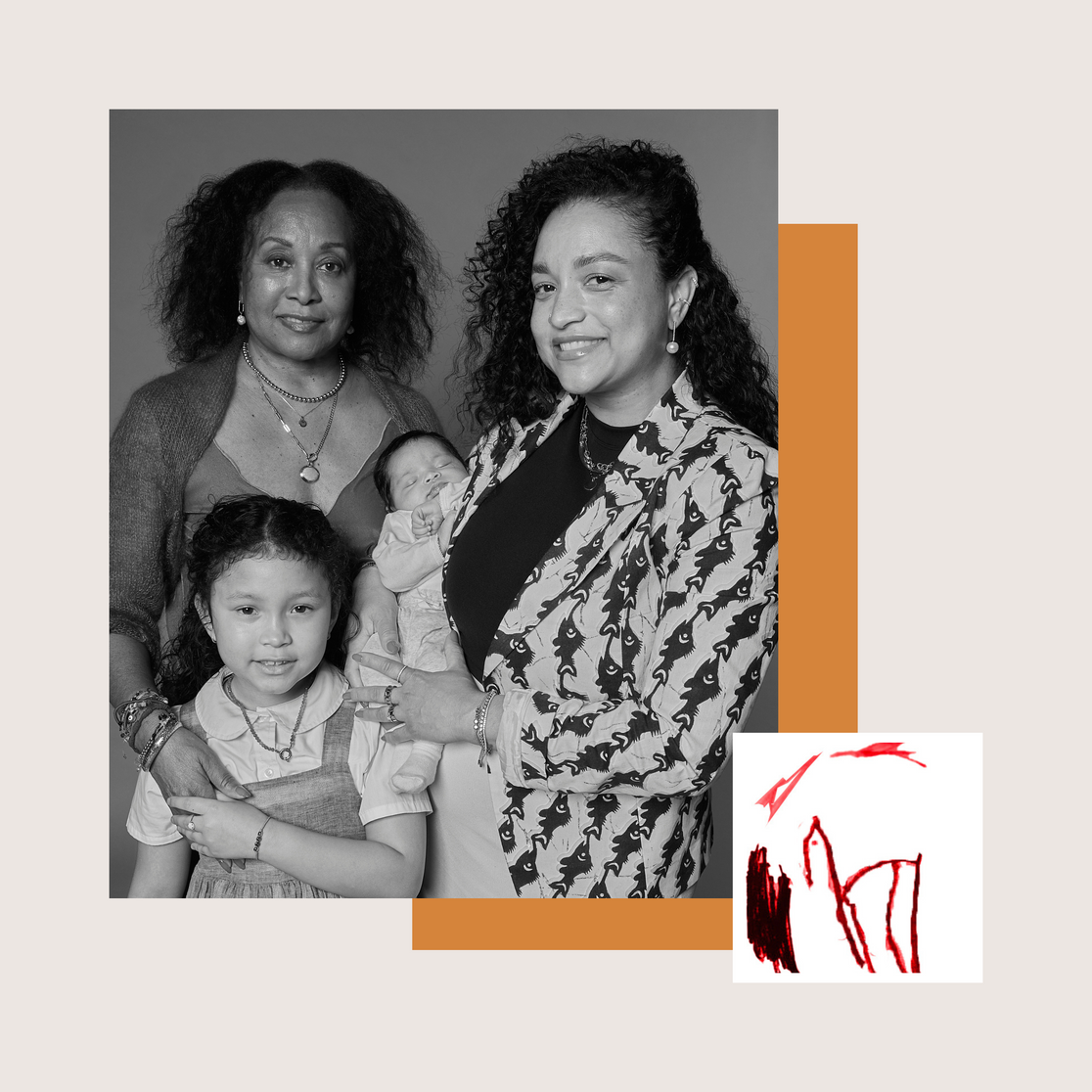 Meet Maya Gorgoni
MAYA'S STORY
MOTHER TO BEA & TILLY, CO-FOUNDER OF ROYAL JELLY HARLEM
We chose this piece of art to be engraved because of its abstract beauty and simplicity. At the time, we were so impressed with our 4 year old daughter's description of the "Horse with the Golden Sun", we actually framed it and have it hanging on our wall.

What an intense gift! Motherhood is an honor and a blessing that not everyone gets to share. I am grateful for these experiences and cherish the good and the bad days. Thankful that I was chosen to be the vessel for my beautiful daughters to thrive and pass through. Thank God. We as women are truly magical!
Write your story in gold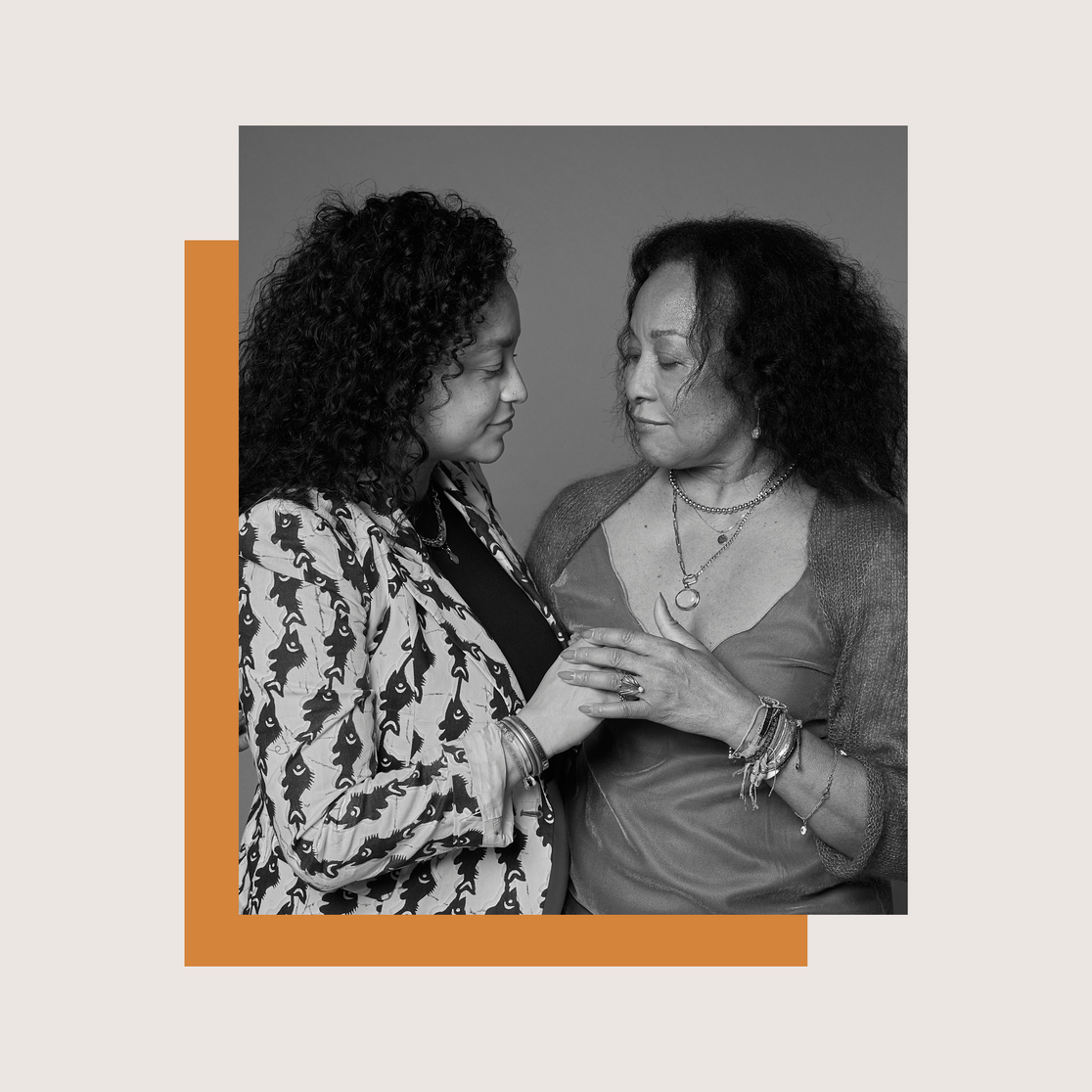 Meet Tatee
TATEE'S STORY
MOTHER TO MAYA, CO-FOUNDER OF ROYAL JELLY HARLEM
I often think about the importance of Motherhood and how awesome of a phenomenon it is! Imagine, we're responsible for populating the whole Universe! Every species has a mother to bring it into being and in my opinion that makes us Goddesses!
Write your story in gold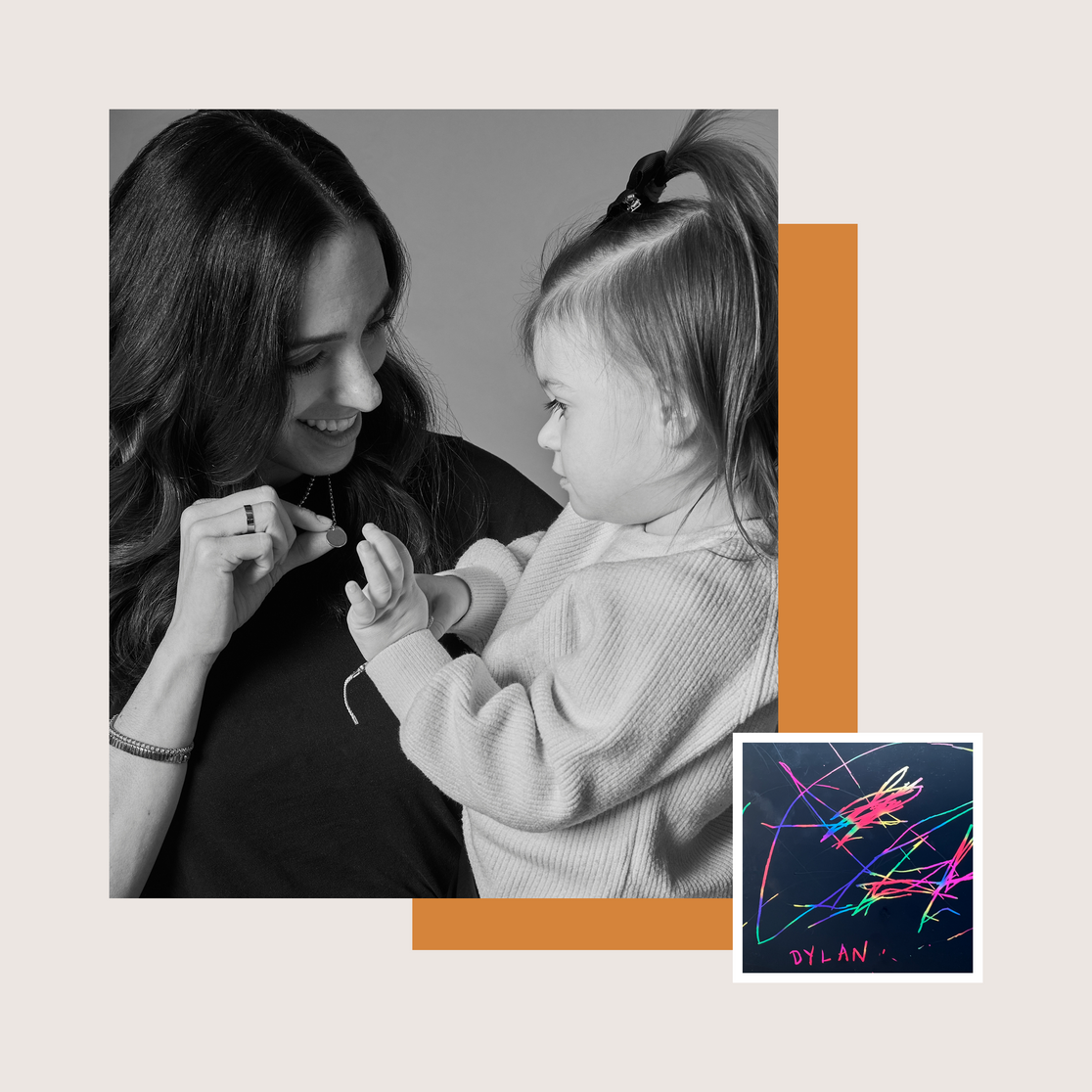 Meet Sammi Haber Brondo
SAMMI'S STORY
MOTHER TO DYLAN & CHASE, REGISTERED DIETICIAN & NUTRITIONIST, FOUNDER OF VEGGIES & CHOCOLATE
I got a drawing engraved that my daughter, Dylan, made when she and I went to a special Shabbat morning at her school. It was about a week after her baby brother was born, so it was a special time that we got to enjoy just the two of us.

Being a mom is the hardest and also most meaningful job I've ever had. It means getting to create tiny humans and watch them grow, learn new things, and learn from them too - all of which is amazing. Out of all the titles I've had, by far my favorite one and the most important one is "mommy."
Write your story in gold