Jewelry with strong ethics
for all your antics
Our sustainability
We like our conscience clear and our diamonds clearer. Jewelry isn't the most ethical industry and we are here to change that.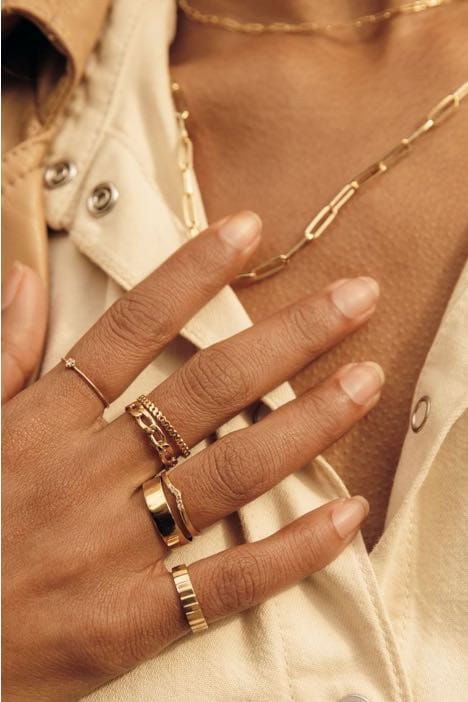 Sustainable Gold
Let's talk materials: Our gold is recycled. It's able to be repeatedly reused without losing quality or harming the environment.
Q:
What is recycled gold?
A:
Easy. Basically it's gold that doesn't come from a mine. Instead, it's developed from pre-existing gold material that is refined to remove any impurities and imperfections. Reduce, reuse, recycle much?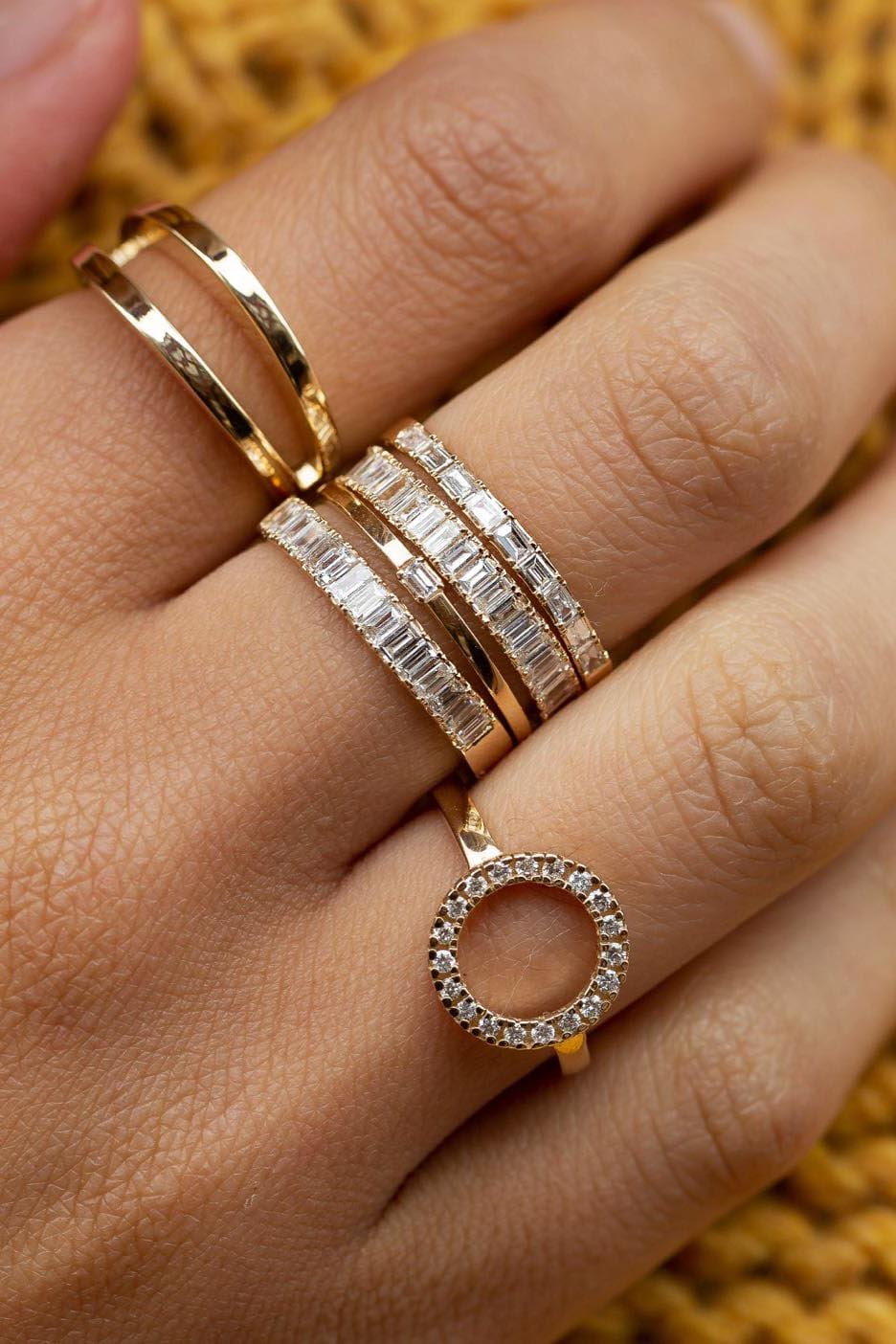 Ethically-sourced diamonds
Our gems follow a similar pattern. Each is carefully chosen and tracked, strictly adhering to the Kimberley Process. Our mines are run under ethical and safe working conditions with fair wages and the utmost respect for the local indigenous communities.
Q:
What is the Kimberley Process?
A:
The Kimberley Process is our ethical guarantee. When we choose our vendors, we require documentation of the Kimberley Process to ensure that our diamonds are not from conflict regions and there are no human rights violations behind the scenes.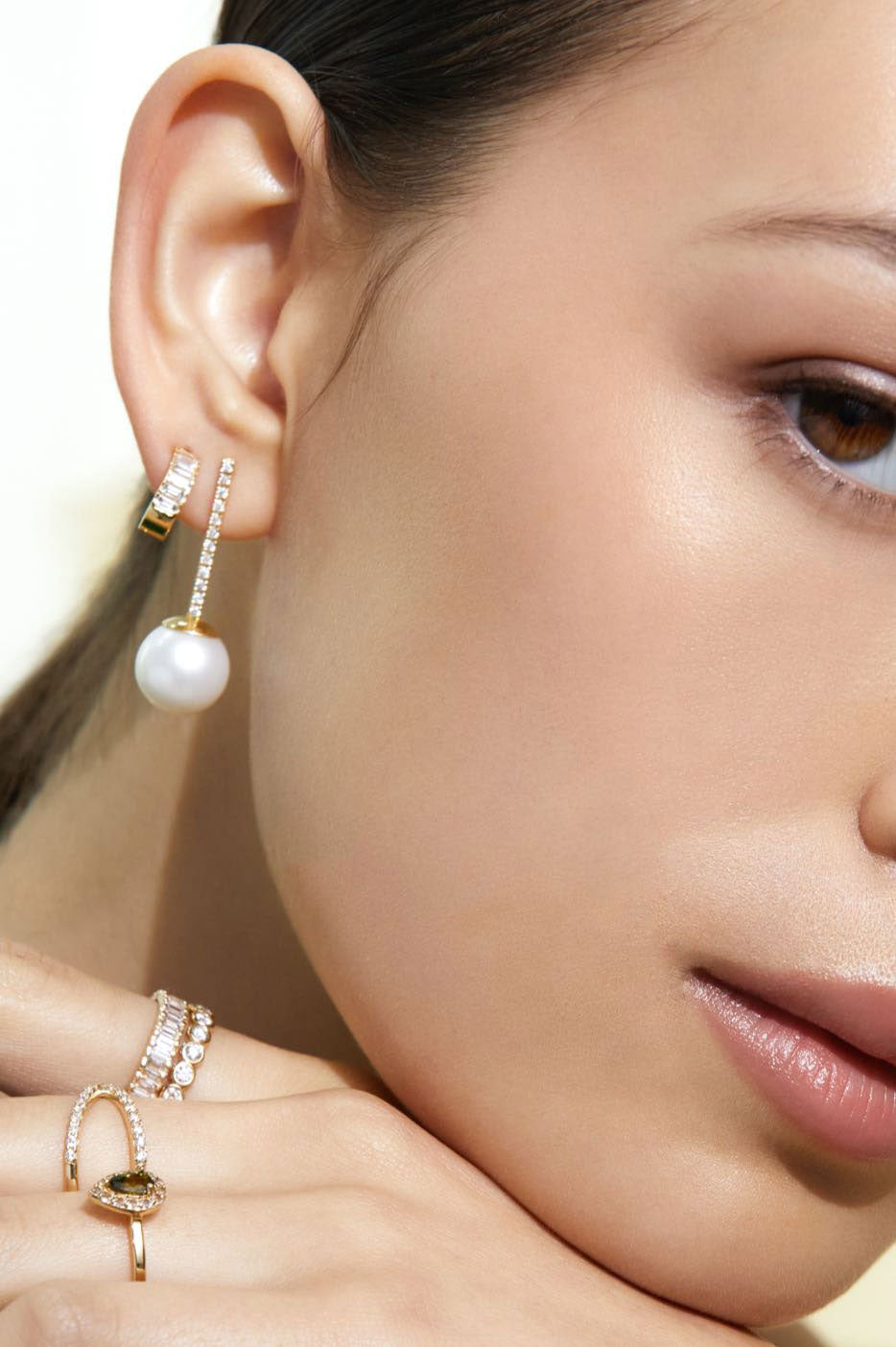 Sustainably harvested pearls
Our pearls are cultivated on family-run farms where they are carefully harvested — both for the pearl's wellbeing and the safety of the marine environment. We denounce unethical practices that ruin both our materials' luster and our own.
Q:
Where do we source our pearls?
A:
When harvesting our AAA-grade large pearls, we take to the depths of the South Sea. For our smaller Akoya style pearls, we source straight from Japan.

2022
THE GIVEBACK REPORT


$52k: That's how much you've helped us give back to charities we love & support all year long. Including: Heart of Dinner, Ukrainian Red Cross, ACLU, Rainforest Alliance, Every Mother Counts, Malala Fund, Trevor Project, One Tree Planted, VictimsFirst, Planned Parenthood, Tory Burch Foundation, and Feeding America.
$30k+ donated to protect women's bodies
40k+ meals and care packages delivered
10k+ trees planted
What can we say? Look good, do good, feel good has always been our philosophy and that'll never change.


Our giveback
Doing good and looking good has been our motto from Day 1 — we never liked having to choose here. This means not only doing no harm (see our ethical approach) but also actually directly giving back to our community. We believe your gold shines extra bright when it actually helps others shine, too.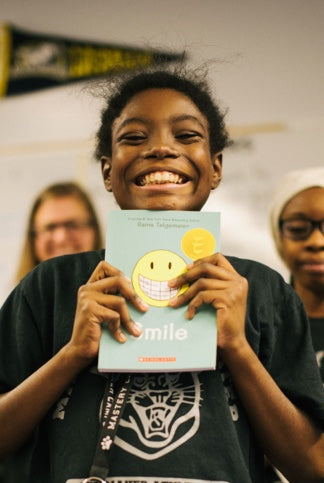 Mastery Charter
In homage to how they met in school, and an ode to educational empowerment, Sophie and Bouchra partnered with Mastery Charter at inception and haven't looked back since. Every year, Aurate provides thousands of books to support and empower children's literacy and imagination across the U.S. Depending on what's happening in the world and where help is needed most, Aurate also donates accordingly.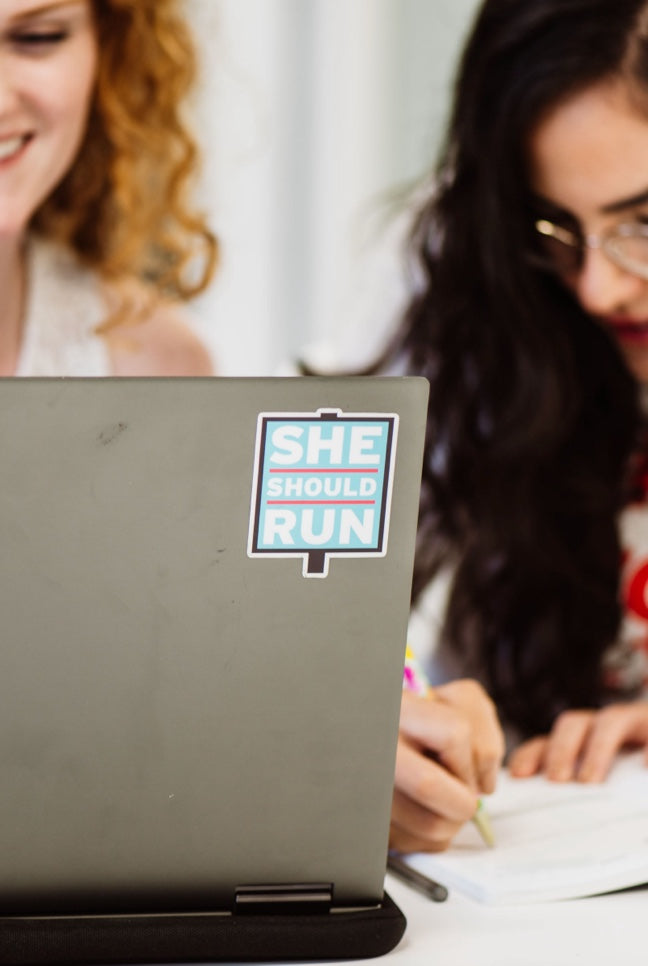 She Should Run
She Should Run is a national, nonpartisan organization that increases the number of women considering a run for public office by helping them realize their potential. They are driven by a vision to see historically underrepresented women play a leadership role in our democracy.
Build NYC
BUILD NYC is a high-impact entrepreneurship-based college and career readiness program. It's like "Shark Tank" for teens. We teach high school students how to launch and run small businesses. In the process, they develop skills that will be critical to their success in the classroom and the workforce. Our goal is to promote social equity and create a more diverse workforce for the future.