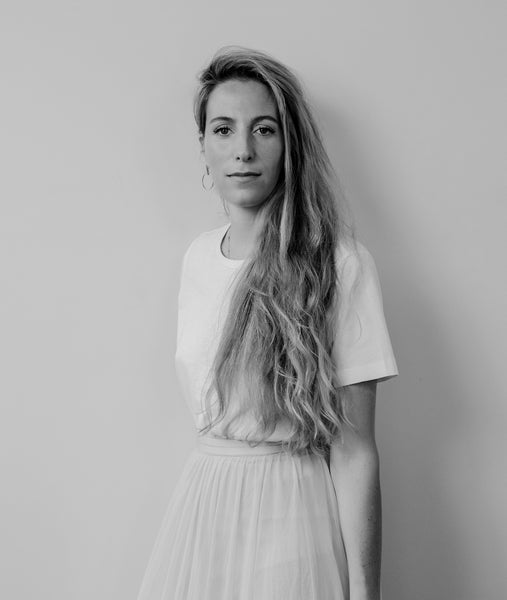 Can you introduce yourself in 5 words?
Energetic, hard-working, empathetic, optimistic, direct
Your favorite childhood book?
A Dutch book called Spijt by Carry Slee (I grew up in The Netherlands). It was about bullying in school and how a boy committed suicide as a result. This left a lasting impression on me about how we should always be aware of our impact on the people around us. It taught me that you can always help. The boy from the book didn't have anybody to talk to or rely on, and it could have been so easy for somebody to lend a helping hand.
What cause is dearest to your heart?
Education. I think it is the most crucial stepping stone, the key to self empowerment. Unfortunately, there is still a large disparity between the educational opportunities somebody enjoys based on income level or background. This is why we felt so strongly about giving back to this cause with AUrate: for every jewelry item we sell, we donate a book to a child in need through our A Book For Your Look program.
How do you wear jewelry?
I wear jewelry as I wear clothing: depending on my mood or the occasion. When I am going to work I will wear basics with an edge that can go day-to-night; whereas when going out I will be a bit more out there and for instance slap on a large earring or necklace; and then there are the basics that I never take off and blend in with everything. We literally designed jewelry for these different occasions that women find themselves in - it's not static and only one type of look, at least not for me.
Most meaningful piece of jewelry/story of a piece of your favorite jewelry?
Maybe a bit cliche but my engagement ring. Bouchra (my business partner) selected the diamond with my husband and they spent a lot of time on finding the perfect one. My two Moroccan loves working on a ring for me was definitely a very special feeling, and I get reminded of it every day I see the ring.
Favorite piece from AUrate?
The Geometric Square Ring. It took a long time to design - getting the right balance between round and square - but like a lot of good things, it was worth the wait. It's really a heavy chunk of solid gold, I always joke that it can feed for you a while during a recession.
What are 3 words to describe New York City?
Energetic, honest, crazy.
What's your favorite quote?
When the going gets tough, the tough get going.
What's the greatest gift you've ever given?
A troll doll to my little sister when she was two and I was five. I saved up all my allowance and bought her a little troll that she had asked the tooth fairy for. She was so happy to find it beneath her pillow the next day and I was ecstatic that she could still believe in magic. We've always had a very special relationship.
What drives you?
Family, friends and work. Those three things make up who I am, what I care about, and the reason I get up every day.

 Photo by Camila Gutierrez