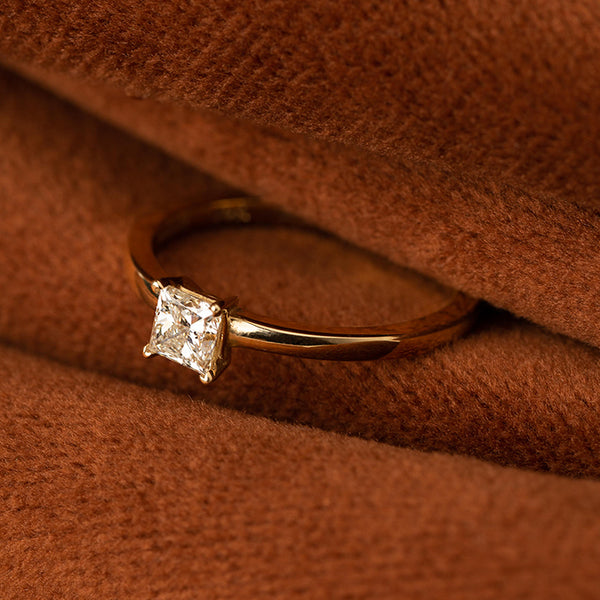 We get it, single's day historically is the day for all single ladies around the world to hold hands and spoil themselves for lack of their relationship status. That's so 1990s. This year, we're lifting up all the single women who work at Aurate and celebrating worldwide on betting on you. Let's meet the mavens.
1. Meet Toni.
Position at Aurate: Senior Retail Associate and Stylist

Born and raised in Upstate NY, living in the big apple for 3 years now. Oldest sibling with one younger sister who is my forever best friend. Lover of the great outdoors - on my days off in the warm months you can find me lounging between trees in my hammock reading a book at Astoria Park, in the winter months catch me downhill skiing the east and west coasts. Other interests include: tending to my houseplant babies, sewing, trying my hand at a new recipe, starting a new project (currently repurposing some old shelves from my parents house!).

This Single's Day, I am betting on my CREATIVITY. As someone who is left handed - following my creative intuition is something that has always come very naturally to me, and is a very large part of who I am today. Unleashing creativity has allowed me to evolve into the most unapologetic original version of myself.


2. Meet Paola. 
Position at Aurate: Influencer Partnerships Coordinator
I'm another 23-year-old living in NYC, but I was born and raised in Puerto Rico, la Isla del Encanto. I love history, art, fashion, reading (favorite genre: historical fiction), and making weirdly specific Shopify playlists, and coffee shops (yes, I'm counting it as a hobby for the amount of time I spend in these). If you ever need to find me in NYC, I'm probably roaming The Met. I also grew up around a family of dancers and musicians, so I'm yearning to see a ballet, opera, or classical performance. My ultimate goal in life is to travel, go to museums/historical sites as I can, and experience the local way of life in different countries (But not now, though. I'm staying safe and WFH). My interests can seem a bit old school, but what can I say, I'm a bit of an old soul. 
This Single's Day, I am betting on my WORTH. As women, we are often shut down for our interests in our personal life or our careers. We don't get treated seriously if our interests are not traditionally feminine, and we get called complaisant if they are. So let it be known that you are WORTHY of liking whatever you do, you are WORTHY of happiness, and you are WORTHY of searching for things that bring you joy, conventional or not. 
3. Meet Yuexiu. 
Position at Aurate: Product and CRM Manager
Grew up in China, lived in Europe for 5 years, moved to New York City last Christmas. Want to fuse different cultures into my lifestyle. With a Chinese root in heart, I got to know how to cook my favorite pasta in Italy, and was learning hip-hop dance to soak up the spirit of New York (paused because of the quarantine unfortunately). I love sports and music. One of my favorite things to do is creating a playlist and then running along the Seine or in the Central Park. I'm obsessed with sunsets and trying to collect as many breathtaking moments as possible. My top 3 spots to capture sunsets are Montmartre in Paris, Piazzale Michelangelo in Florence, and Domino Park in Brooklyn.

This Single's Day, I am betting on my CURIOSITY. By being curious, I am able to keep an open mind, try out new things, and stay away from the routine. Curiosity also turns me into an explorer. It brought me out of the small city in China to Paris, to Milan, and to New York, and made me realize that life is full of possibilities. I think women should bet on curiosity because it allows us to step into the unknown, look beneath the surface, and experience the joy of discovery. On the road of adventures, we can see new worlds and know ourselves better. Don't set a limit. Stay curious.