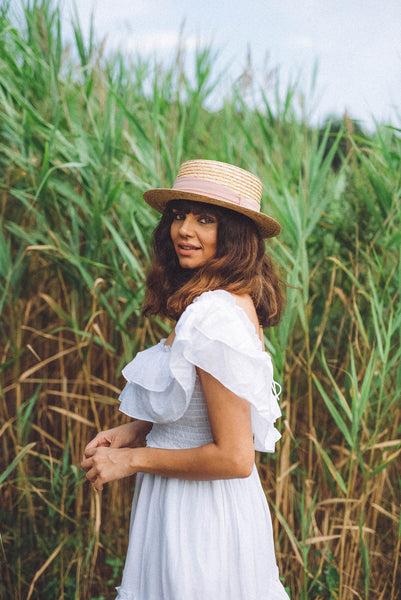 Because being a mom means giving your heart to another to watch them grow, learn and explore. This Mother's Day, Aurate is honoring all the incredible mothers like you who put their whole heart into everything they do, while giving it fully to their children.
Today we talked to Zaynab Chaudry, founder of a mothers memoir of style, beauty and travel about how she hopes to leave an impact on her little one.
What is one thing your mother has passed onto you? Her ability to find beauty in the most ordinary of things and times. 
What is something you hope to pass onto your child/children? Be honest, its a lot less work than dishonesty. 
How do you hope to be remembered by your child? I would like to be remembered as someone who didn't have it all but lived life as though she did. 
What is your everyday, go-to mom hack during this extra time at home? If my toddler is throwing a tantrum, I've learned that if i keep engaging him in a stream of never ending silly questions... he generally forgets why he was throwing a tantrum to begin with.
How do you encourage creativity in your children? I pencil in a lot of unstructured free time through out the day. I also have a designated creative corner that is filled with different types of art activities as well as sensory toys and objects. Supporting their interests even if they don't align with your own!
What advice would you give back to your pregnant self? Take all stages of motherhood as they come, from your pregnancy to birth, to infancy and toddlerhood. Every stage will test you in different ways, and although all are hard, they all are incredibly special and you will look back at each one hoping to relive it. 
Which mommy and me jewelry set are you loving best? Mom & Me Heart Necklace Set!