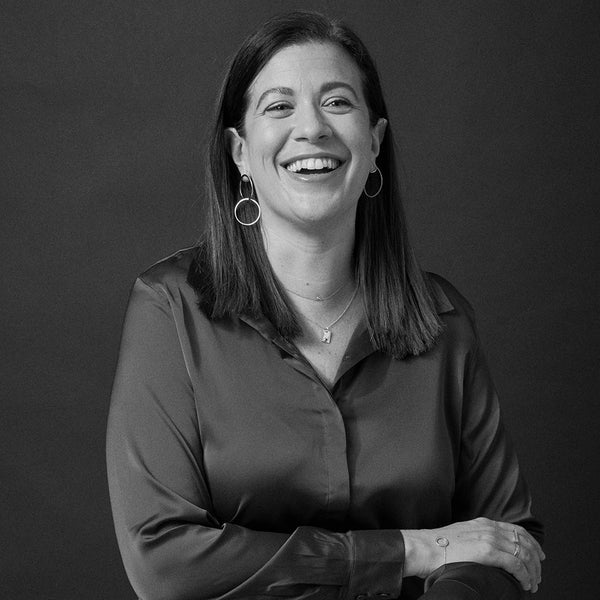 You may be building your personal brand, but Emily Heyward wrote the book on it. Literally. As co-founder of Red Antler, the brand agency most likely behind your favorite campaigns, tag lines, and -- well -- brands, she writes the brand book time and time again for heavy hitting clients. She graduated Magna Cum Laude from Harvard University, began her career working as a strategist at D'Arcy, Saatchi & Saatchi, and JWT, and if that isn't enough to impress you, she's also a mom. We can go all day.

Name?
Emily Heyward
Title?
Co-Founder and Chief Brand Officer
What did you want to be growing up?
When I was very young, after getting over the extremely short-lived ballerina phase, I wanted to be a lawyer, I think because I liked to argue! Then in college I read an article about a "futurist," which sounded like the coolest job in the world, and that's what set me down a career path thinking about consumer insights and trends.
What gets you out of bed in the morning?
I am so lucky to work with amazing and inspiring founders, helping them bring their businesses into the world - businesses that matter and that aim to make people's lives better. I also love spending every day with the team at Red Antler - the most incredible group of people I've ever known!
What gets you into bed at night?
Sheer exhaustion! By the time I get home from work and get my son to bed, I'm lucky if I can last an hour watching TV or reading. 
What makes you laugh?
Seeing my son crack up, and having no idea what's so funny, but I immediately start laughing with him.
What's your favorite book?
Oryx and Crake by Margaret Atwood.
Favorite past time?
Reading a great book on the beach for about 8 hours, without moving except to cool off in the ocean.
Best advice you've received?
Don't be good at things you don't want to do, from my friend Tiffany.
What does being a female in your industry mean to you?
It's very disappointing that even in the realm of startups, which are supposed to be a new model for how companies are built and run, there are still so many male-dominated teams. I see my role as twofold: building a company where women can thrive at every level, and ensuring that when we are working with our clients, I can guide them to create their brands and businesses with empathy for all people.
An Aurator has a story to tell and inspires those around her. How do you share your story?
I have spent a past year writing a book which is being published Spring 2020. It's about how to build a brand that people love from day one, and it's a collection of my insights and experiences from over twelve years of running Red Antler and helping launch new businesses into the world.
Emily is wearing the Aurator Small Tag Pendant