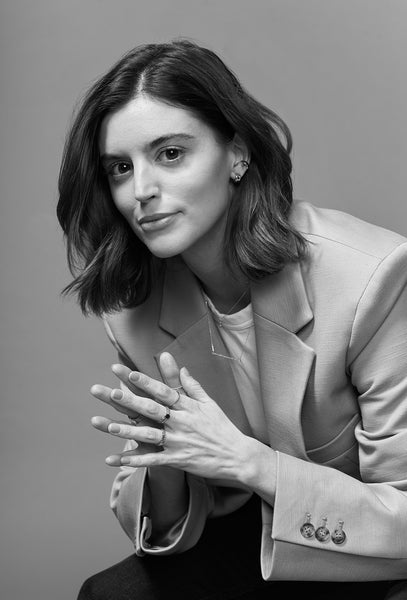 As a powerhouse mom in NYC, Britt is a pro juggler. A blogger and influencer, she makes each atmosphere a safe space through sharing and positivity, while pursuing each and every creative outlet.
Brittany is exchanging a pair of diamond earrings from the females in her family in hopes of sharing the positive energy she got from them with someone else.
Name? Brittany Leigh Ball
Title? Creative Entrepreneur 
What gets you out of bed in the morning? Normally my three year old, haha! No but really knowing that I get to decide whether it's going to be a great day or not gets me moving!
What gets you into bed at night? A good book and a cup of tea. I love to wind down with the same slow routine and end the day with lots of gratitude.

Favorite past time? Definitely reading, writing, or painting!

How do you stay motivated? I have big goals so writing them down, speaking them out loud, and checking them off keeps me motivated!

Words of advice to your younger self? I'd definitely say not to overthink it and remember that what's meant to be will be. Also that no one will make your success happen for you so GET GOING!

Which women have inspired you the most in both career and life? My group of close girlfriends for sure. Surround yourself with like-minded women and just see what happens! *insert muscle flex emoji*
How do you celebrate yourself as a woman? By loving myself well and remembering that I don't have to settle in any area of life. At the end of the day we only get one shot at this thing so do it right. Throw caution to the wind and just go for it!