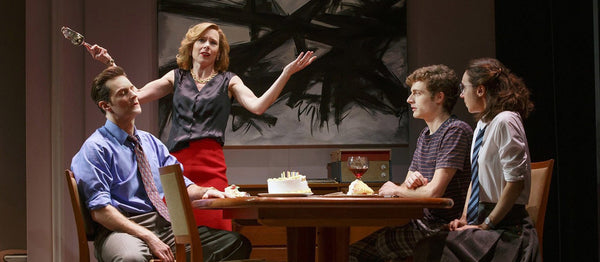 "All you need is Love"…or is it?

A story of a free spirited young couple in the sixties whose lives are turned upside down as the world changes around them. Inspired by the Beatles classic, Love Love Love is a mesmerizing new Off-Broadway that is bound to leave you thought provoked.

Gliding through the decades from the bold bright sixties all the way till the 21st century, the story takes you on a journey through the lives of two idealists struggling to stay true to themselves, as they grow older. From the incredible versatility of the actors to the stunning set changes, you will find yourself completely immersed in the drama.

A perfect escape from the craziness of the city, whether you're looking for some alone time or a nontraditional date night, we definitely recommend this hilarious yet emotionally stimulating production.

Trust us, you'll be buzzing about this for days!

Love Love Love is currently showing at the Laura Pels Theatre on 111 West 46th Street.