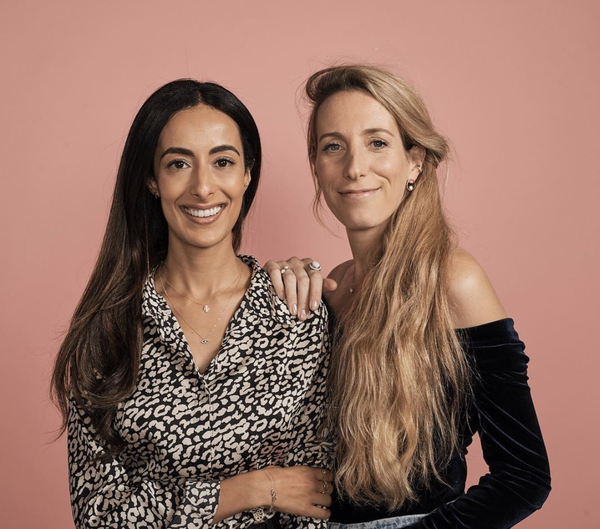 To our dearest Aurate community,
In the midst of heartbreaking scenes across our country we feel it's important to reach out to you personally, human-to-human (if only screen-to-screen).
We met each other over 10 years ago in school, immigrants to a new country that we now call our home, the home of our "baby" Aurate, and that of our flesh-and-blood toddler, infants, and baby-on-the-way. This week we've shed tears of sadness, raised our voices in shock, anger and frustration, listened, learned, and started conversations about what we can do to help, as citizens, moms, and business owners of a company with a voice.
We founded Aurate on the principles of inclusivity, empowerment and the notion to use our influence, however big or small, to inspire positive change in this world. As students who worked our way here on merit scholarships, we set up Aurate's book-for-your-look program to encourage education regardless of economic background. As women that were often the only females in the room, we understood the importance of building a diverse team from the early onset.
But none of this matters when the basic foundation of equality doesn't exist in the first place, where an unfathomable murder like that of George Floyd can happen in broad daylight. Enough is enough. While we're a small team, we're mighty and united in our mission to fight against the systemic racism that's still plaguing our country today. This is what we've come up with so far:
- We've donated to Black Lives Matter, Equal Justice Initiative, NAACP, George Floyd Memorial Fund
- For the month of June, we're donating an additional 20% of all proceeds to the aforementioned organizations
- We're constructing outlets for honest dialogue and conversations around racism and widespread injustice
- We're staying informed by following @blklivesmatter, @colorofchange, @naacp, @untilfreedom, @shaunking, @cleowade, @ohhappydani, #blacklivesmatter & urge you to do the same
- We're committed to further diversifying our teams as we continue to grow as a company. You can find our current progress here.
- We're asking you for help. If you have If you have other suggestions, please share - we are always learning.
As MLK put it in another time of civil strife and collective action, "Injustice anywhere is a threat to justice everywhere. We are caught in an inescapable network of mutuality, tied in a single garment of destiny. Whatever affects one directly, affects all indirectly. We stand with George Floyd, with victims everywhere, with the black community, and with you. Let's do this together.
With love and support,
Sophie & Bouchra