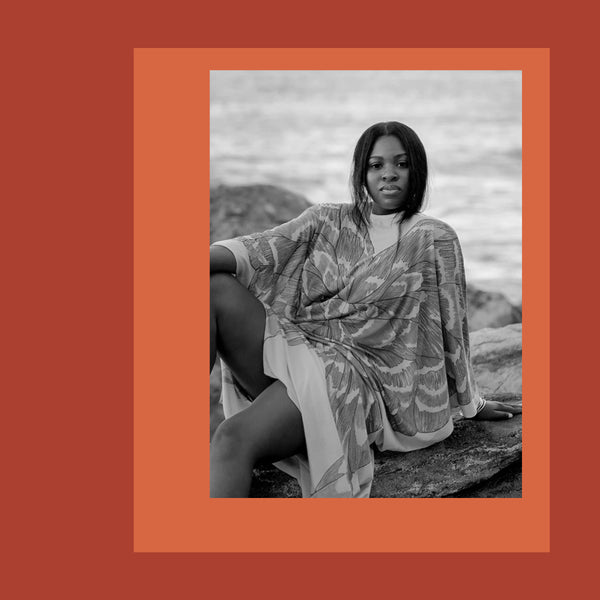 Stevona Elem-Rogers is a womanist writer, educator, and orator with a passion for innovative examination and advocacy of Black culture and womanhood. Stevona received her B.A. from The University of Alabama in English and African-American Studies. In 2007, she began her teaching journey by way of Teach For America - New Orleans and received her Master of Arts in Teaching from Louisiana College, with a concentration in Culturally Responsive Teaching, a pedagogical theory created and advanced by Black women scholars.
In spring 2016, education became the foundation of Black Women Are For Grown Ups, a digital campaign she launched alongside an ever-popular t-shirt to celebrate — and heighten the visibility of — the full, complex narratives of Black women. This idea continues to inspire tangible projects and collaborations exclusively for Black women under the platform Project BWAFGU. Whether it's curating Black women-centered spaces or getting sticky palms for a raw, guerrilla art campaign, the idea behind her work is that it is artistic, intellectual, and accessible for all Black women.
Stevona who is celebrated as "The Writer" on Refinery29 list 20 Black Women You Need To Know Right Now has been invited to interview artists, lecture, conduct workshops, and share her written works at various institutions including, but not limited to, The New York Times, Saint Heron, Ace Hotel, The Contemporary Arts Center of New Orleans, Xavier University of Louisiana, and The Schomburg Center for Arts and Culture. Her chapbook appeared on the "Black Girl Magic Across Time and Space" syllabus at Louisiana State University and is archived at Amistad Research Center.
Her word of advice this Women's Equality Day is "So Be It! See To It".
"So Be It! See To It" is an affirmation from prophetic writer, Octavia Butler, that for years I had handwritten on my bathroom mirror as a reminder that intention shapes my life. As a Black daughter, I rep a long lineage of women who have orchestrated their dreams with no blueprint. Women who tiptoed across the backs of sharks and never allowed the journey to quell their ingenuities. Whenever I begin to pity myself, the mirror reminds me I am made in the image of the baddest to do it, in any arena."
Follow Stevona Elem-Rogers on Instagram here.