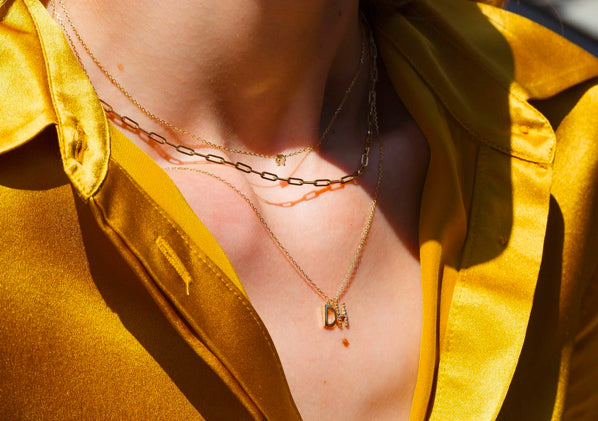 When your mother told you not to slouch, it was so that you could show off these necklaces. The tips you need to layer up that décolletage this summer.
Aurate's 3 steps to the perfect neck stacks
1. Three's a Party: Three's a party, and all our necklaces can be worn at different lengths. So stack them up and give your neck the moment it deserves. Brooke is wearing our XL Diamond Bezel Necklace, Large Gold Chain Necklace, and our Connection Necklace.
2. Shaken, Not Stirred: Mix and match it all. Diamonds? Pearls? Rose and yellow gold? We're here to break the norm. Haley is wearing our Gold Bar Necklace and our Simple Pearl Necklace.
3. Low Rider: A statement necklace goes a long way, but so does a simple low chain. Break out your new blouse. Lena is wearing our Large Chain Necklace and our Medium Chain Necklace.