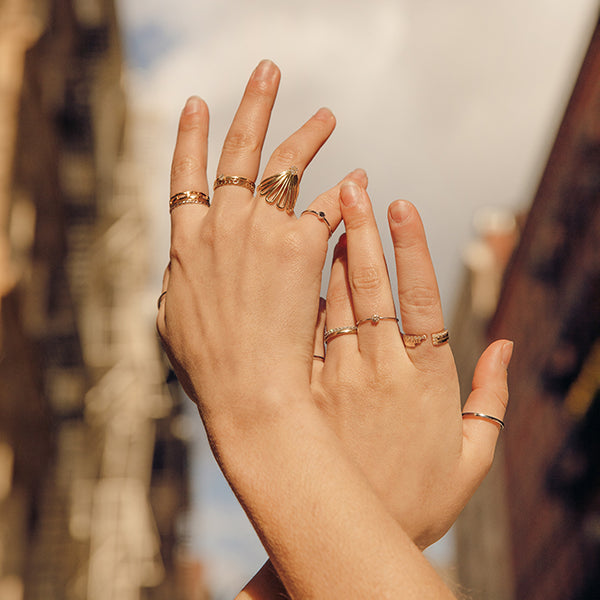 Summer isn't over, and the gold hasn't lost its sparkle. You may be wearing the same pieces every day (we'll never tell) but here's how you can jazz those jazz hands up a bit.
Aurate's 3 steps to the perfect ring stacks
Geometry Play: Algebra may have been your best subject, but geometry is now on your side. Mix up shapes and sizes to create the perfect contrast on each finger. Lisa is pairing our Deco Fan Pearl Ring with our Open Link Ring and our Mercer Ring for a combination of textures, shapes, and sizes.
Thumbs Up (or fingers): Pick your favorite digit and give it a spotlight statement. Courtney is wearing our Diamond Snake Ring with White Diamonds on her thumb for her solo show.
Decked in Diamonds: Up the ante and the shine. The best way to catch summer rays is with a diamond on every finger. Zeta is pairing our Bold Diamond Stacker with our Wraparound Ring with White Diamonds for double to summer shine.