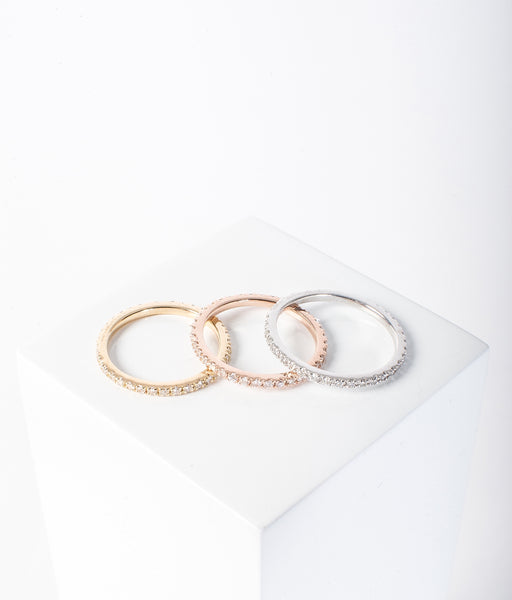 Works of art make rules; rules do not make works of art - Claude Debussy
Here at AUrate, we love the idea of daring to be unapologetically yourself. Of course, there is no better way to express your individuality than by creating your own unique look with our wide array of classic modern earrings. It's easy to follow the crowd, but it takes a rebellious spirit to be your authentic self. What's the fun in always following the rules? Although we take great care to stay timeless, we think trends such as stacking earrings are always fun.
Breaking Boundaries
Staying true to the AUrate spirit, we choose to think before we act. Thoughtfulness resonates in all our choices whether it's deciding to offer a helping hand to those in need or how we choose to layer our earcuffs. Below, we share how we would personally mix and match our mini earcuff, available in rose gold, white gold, yellow gold and with white diamonds. We love pairing the mini earcuff with more bold pieces, to create multiple different looks that bring out different aspects of our personality. Individuality should always be celebrated, and no single label defines us. Instead, we challenge the norm. We can look good, be smart, and stay cool. Who says we can't have it all?
The Passionate Intellectual
1. Combine our Diamond Path Earring with our Simple Mini Earcuff in White Gold
Timeless on its own, the Diamond Path Earring is classically beautiful. Stack with the Mini Earcuff in white gold to add strength to a delicate look. We believe in looking pretty but more importantly, having grit and substance. We're all about unleashing our inner intellectual, our name was inspired by the periodic table after all.
Diamond Path Earring, $450 and Simple Mini Earcuff - White Gold, $150
The Strong Rebel
2. Stack our Tribar Ear Jacket with our Mini Earcuff with White Diamonds
Our Tribar Ear Jacket is sophisticated and can be worn anywhere. Stack with the Mini Earcuff with White Diamonds to add a fierce edge. We love the rebellious vibe Yseult projects in this look. Beyond her striking features, learn more about Yseult's values and her seriously inspiring work here. 
Tribar Ear Jacket, $180 and Mini Earcuff with White Diamonds, $480
The Kind Philanthropist
3. Try our Asymmetric Pearl Ear Jacket with our Mini Earcuff with White Diamonds

Our Asymmetric Pearl Ear Jacket pairs 14K solid gold with the finest freshwater pearls. Bright and versatile on its own, add the Mini Earcuff with White Diamonds for an effortlessly elegant look that is perfect for a night time event. This look portrays a kind and compassionate woman who loves that every piece of jewelry she purchases is helping a child in need through our A Book For Your Look program.
 Asymmetric Pearl Ear Jacket, $900 and Mini Earcuff with White Diamonds, $480