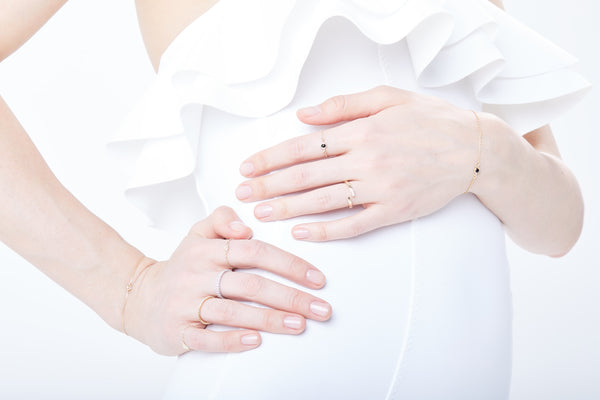 Tell us more
You asked and we listened! At AUrate, we love to hear your feedback and always try to integrate your opinions into our design process for new pieces. We designed our newest collection with the responses we gathered from our monthly surveys and in-store customer feedback at the forefront of our minds. Thank you for sending in all your responses and sharing your opinion with us, we greatly appreciate the time you took to help us do our jobs better. We heard a lot of requests for more diamonds in our designs, and we are all for it. So without further ado...
Introducing our new Diamond Bezel Collection
The Diamond Bezel Necklace
We hope these pieces will satisfy your craving for diamonds. With this new series, we raise the bar for simple geometries and express our love for understated beauty. We think deeply and consciously about the materials we choose for our designs, making sure they will be durable and last through generations. For our new timeless yet contemporary gold collection, we chose to use the highest quality brilliant cut diamonds to complement the beauty of our 14K gold.
The Diamond Bezel Bracelet
We designed our new collection using real 14K gold, making it water-friendly so you don't have to worry about taking off your jewelry, come rain or shine (it is Fall, after all). Shop the new collection here now!