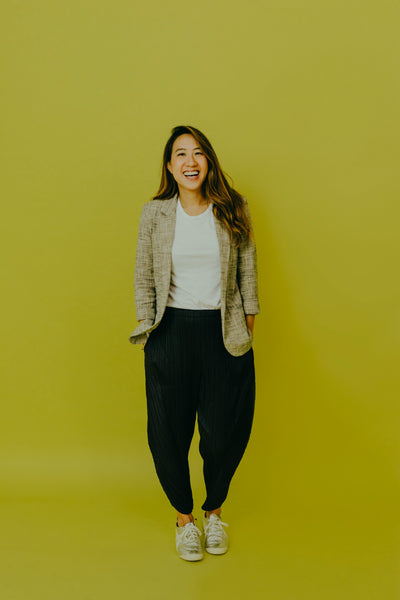 Lillian has always been passionate about the beauty space. What drew her to making a career in beauty is the ability to create everyday objects that give the people the power to enhance and care for themselves. Nothing embodies this idea more than Fur. Fur strives to give women and men the care options their hair and skin deserve; the care all men and women deserve to give themselves.
Prior to starting Fur, she worked at L'Oreal USA primarily on the Maybelline Global Marketing team. She worked on the lip, mascara, and eye shadow categories leading many of the top lip and mascara launches of the brand across major global markets. Lillian grew up in the Westchester suburbs of New York City. It was in these early years that she met Laura and Emily. She graduated with her AB from Harvard University, and her MBA from Columbia University.
Name: Lillian Tung
Title: CMO, Co Founder of FUR.
What did you want to be growing up? Teacher.
What do you still want to be when you grow up? Mommy blogger.
What gets you out of bed in the morning? My 3 month old or 3 year old.
What gets you into bed at night? Exhaustion and a good book.
Where is your favorite place? Puglia, Italy (Specifically Borgo Egnazia where I got married. We visit it every year).
What makes you laugh? My husband.
What's on your bucket list? Nothing crazy here but I really want to raise honeybees at some point, as I think they are so important to the health of the earth.
What's the best advice you've received? You never need to be as prepared as you think you do in order to start something. Jump in and trust that you'll be able to figure it out as you go.
What does being a female in your industry mean to you? As a woman in the pretty male-dominated start up world, sometimes it can feel a little isolating—I have to do more leg work explaining what my brand is, and push past the idea that body hair is a "female issue" rather than a universal experience. However, as a woman in the beauty world, I feel lucky to collaborate and work with so many talented women who really get it.
What's your favorite AUrate piece? The Diamond Infinity Ring!